A Day to Remember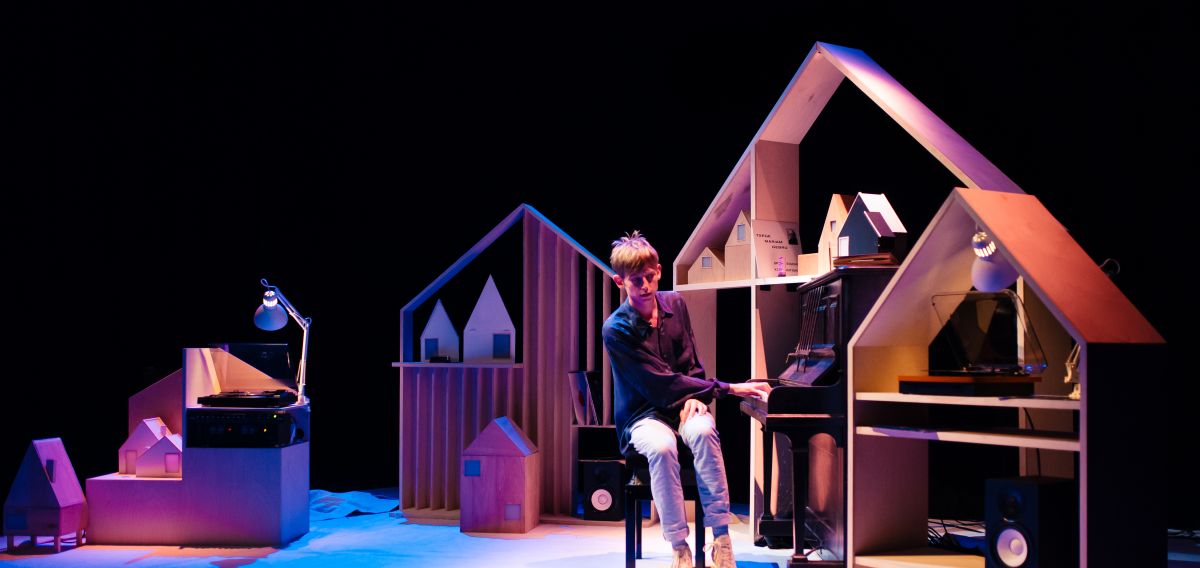 A day to remember
​an extended performance poem on the theme of remembrance
2018 Performances
Sat 3rd November, Hungerford Arts (Croft Hall, Hungerford). Solo performance featuring original soundscape by Buster Grey Jung. Directed by Jesse Jones​.

Sat 10th November, Broadway Theatre, Letchworth
A special performance with renowned community choir City Chorus featuring a stunning choral working of Karl Jenkin's The Armed Man as the backdrop to this gripping and moving poetic tale. Directed by Jesse Jones.

Friday 16th & Saturday 17th November, Ustinov Theatre Bath. Solo performance featuring original soundscape by Buster Grey Jung. Directed by Jesse Jones.


Background
In 2015 Toby was commissioned by director Jesse Jones (National Theatre, Bristol Old Vic) who was in residence at Royal & Derngate Theatre in Northampton, to write and perform this commemorative work in the centenary year of the Battle of Aubers Ridge.
Aubers Ridge was one of the most disastrous British military engagements of the First World War. The men of Northampton suffered terrible and disproportionate losses: the Northamptonshire Regiment was heavily involved and badly hit. No single regiment suffered more losses on the those two days in May 1915 when the British counted 11,000 casualties overall for no material strategic gain. The story of Aubers Ridge epitomises the essence of 'lest we forget'.
Working first with local historian Geoff Granger, Toby immersed himself in the true life stories of the people of Northampton, and the resulting work takes us deeper and deeper into the world of the men , women and families who were affected. Over five passages in the poem, through their journey from the sunny and optimistic spring of 1914 to its fateful outcome, we come to know them, love them and respect them, before we have no choice but to mourn those who perished, and pity those who were left behind.
Director Jesse Jones created a production that is both moving and gripping in equal measure, incorporating specially created soundscape and visuals by Toby's long-time collaborator Buster Grey-Jung.
About the director...
Jesse Jones
Jesse's directing credits include Rory Malarkey's THE GRANDFATHERS, winning National Theatre Connections 2012 and revived professionally at the NT Shed in 2013. Jesse has worked as Staff Director at the National Theatre, assisting on EMIL AND THE DETECTIVES 2013/14. His adaptation of Sally Gardener's novel MAGGOT MOON is in development at the National Theatre Studio.
He is an associate artist of Bristol Old Vic Outreach and founded the Wardrobe Theatre, Bristol in 2011, where he directed WILDBORE, GUTTERMOUTH and SCUMBAG. Over the last 4 years the theatre has housed hundreds of new works by some of the country's most exciting emerging artists. Currently they are working on a new show EDUCATION, EDUCATION, EDUCATION co-produced by Royal & Derngate and Shoreditch Town Hall that will be performed later in 2017.
He is currently a member of the Old Vic 12 where he will develop two new shows over the next 12 months and he recently finished as Resident Director at Royal and Derngate, Northampton having won the Regional Theatre Young Directors Scheme award, and where he originally commissioned and directed A DAY TO REMEMBER.