Projects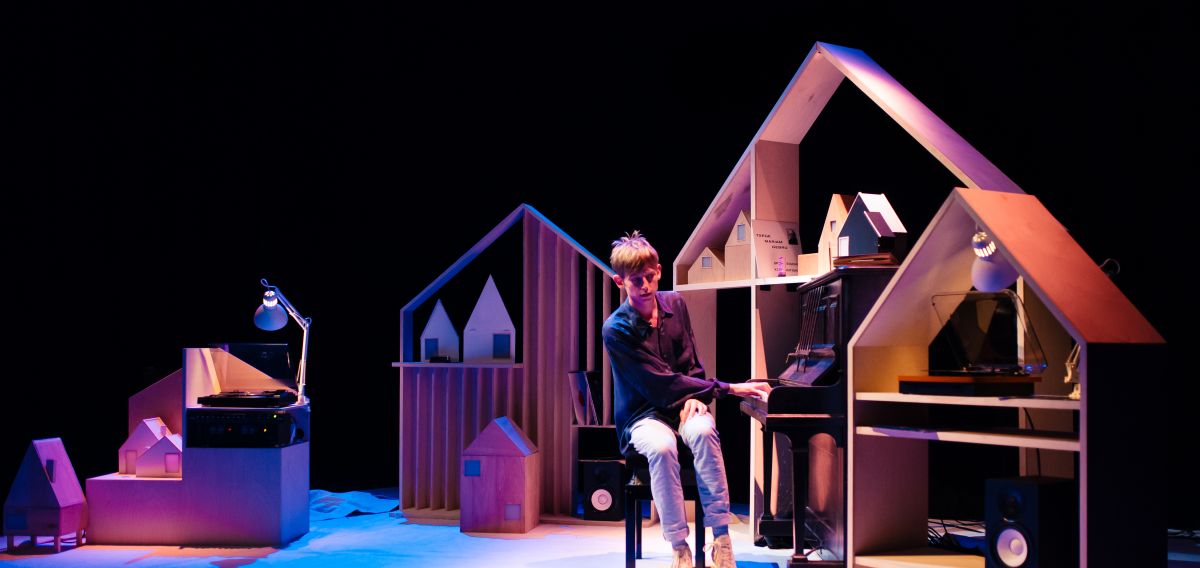 projects
Projects
collaborations
and commissions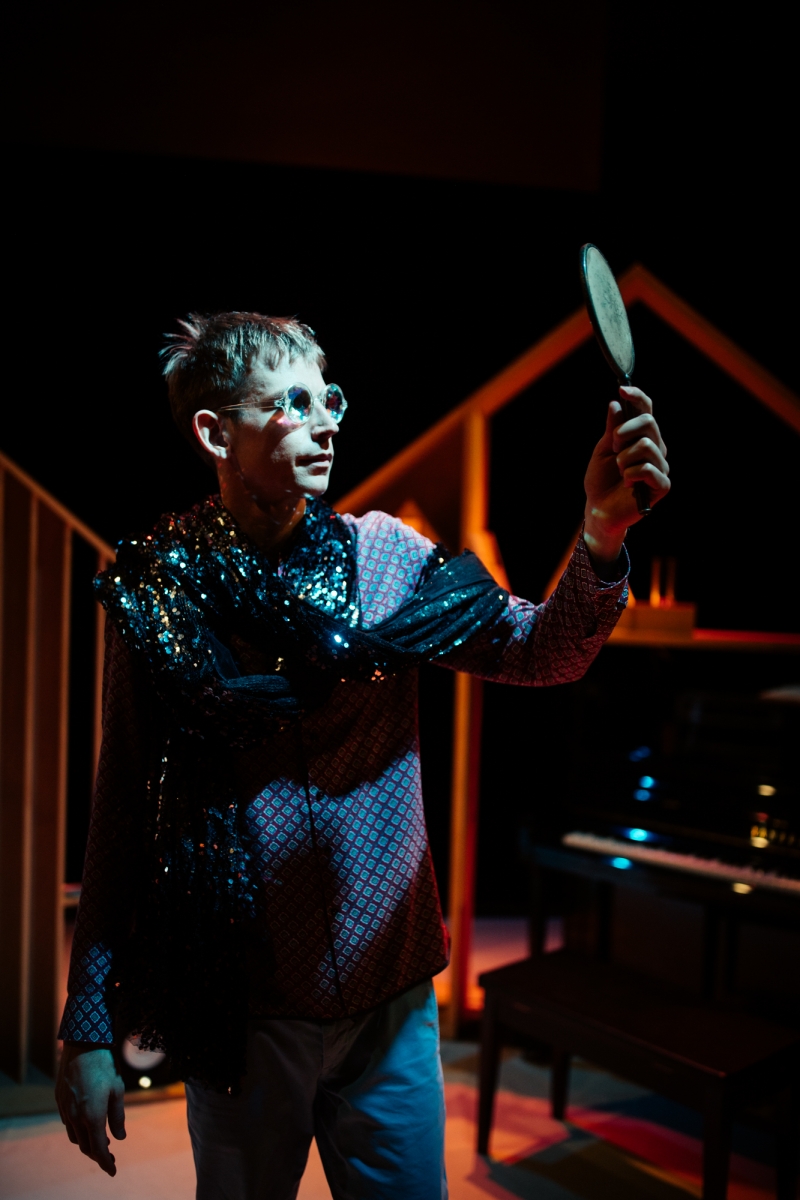 I WISH I WAS A MOUNTAIN
I Wish I was a Mountain uses rhyme, live music, and just a smattering of metaphysical philosophy to boldly reimagine Herman Hesse's classic fairytale. Do we really need the things that we need? What do mountains feel? How did time begin? Adults are kindly requested to leave all answers to these questions at the door. Children, come as you are.

Originally conceived and supported under the 'Incubator' program at the egg theatre, Bath, this is Toby's second foray into full-blown theatre - an innovative mix of poetry and rhyme, music and story-telling for children of all ages.

Brought to life with help from Arts Council England, The Peggy Ramsay Foundation, and more than £5000 of generous crowdfunding from fans, co produced by The Egg Theatre Royal Bath and Travelling Light.

Toby has to date performed I Wish I Was A Mountain more than 100 times, and it never gets old. The show has toured England, Wales and Ireland, receiving glowing praise from The Guardian and a 5 star review in The Irish Times.

In 2020 I Wish I Was A Mountain flew to Philidelphia, where it won the prestigious Viktor award for Best Theatre Show at the International Performance Art For Youth Festival. In 2022 IWIWAM was translated into Chinese and performed on tour by Toby with live subtitles for six months around China.




​
More about I Wish I Was a Mountain
People Fall In Love : An exploration of the views and vision of the noted educationalist Sir Ken Robinson
Funded by Arts Council England and working with long-time collaborator film-maker Buster Grey-Jung, Toby has produced this film of his poem PEOPLE FALL IN LOVE.

Originally commissioned by Bath-based charity "5x5x5=creativity" the poem is an engaging and innovative distillation of the views and ethos of the renowned educationalist Sir Ken Robinson who is their patron.

Watch the film here. Enjoy and share!
More about Toby's work with 5x5x5...
For The Record
A huge success at Edinburgh Fringe 2018, this innovative show sets Toby's poetry in and amongst the classic songs that so often inspired and surrounded their creation. As it does so it also celebrates the peculiar allure of music shared and enjoyed as God surely intended - on vinyl - in a slower, more considered way than we're used to in this age of disposable downloads. It's a deeply affecting walk through the mysteries and wonders of life and love.
A DAY TO REMEMBER
In just two days during May 1915 The Battle of Aubers Ridge cost 11,000 British casualties for no material strategic gain. The men of Northampton were badly hit as the Northamptonshire Regiment suffered overwhelming and disproportionate losses.The eternal question around the futility of war is laid bare as we join these men and their loved ones on their inexorable journey from the sunny and optimistic spring of 1914 to its fateful outcome.

Toby's unique poetic voice draws us closer and closer into the lives of those affected as we feel their love, their sacrifice and their loss, and are forced to consider the implications of terrible things done in our name.

A hundred years after the battle, during 2015, director Jesse Jones commissioned Toby Thompson to write and perform 'A Day to Remember' for the Royal & Derngate Theatre in Northampton. Its purpose was to commemorate the event for the town, and to explore the inescapable themes and issues that arise. It was first performed in Northampton on Remembrance Sunday following the 100th anniversary of the battle.

The show's subsequent touring of the UK has included deeply moving collaborative performances with 50 piece local choirs at Letchworth Broadway Theatre and at the beautiful Union Chapel in Islington.
More about 'A Day to Remember'